"Whoever cares for the poor lends to the Lord, who will pay back the sum in full." Proverbs 19:17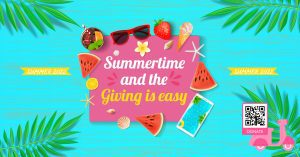 Every day, Catholic Charities, Diocese of Venice, Inc. serves its most vulnerable population by feeding, housing, empowering, and helping all in need. This summer, you can be the one that makes a difference. You have the power to transform lives and leave a positive impact on our community by supporting the annual "Summertime and the Giving is Easy" appeal.
Catholic Charities changes lives through faith, hope, love, and goodwill. This is accomplished through more than 31 programs in locations throughout the 10-county Diocese. These programs annually support more than 100,000 individuals and families in ways both large and small, including feeding the hungry and sheltering the homeless.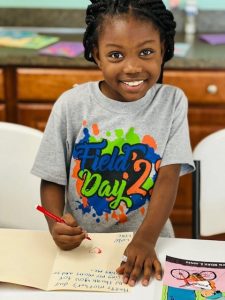 A donation to support Catholic Charities is an opportunity for the faithful to make an immediate and positive impact on those in need throughout the Diocese, said Bishop Frank J. Dewane.
"The staff and volunteers of Catholic Charities are in the trenches every day to spread the love of Christ to those in need," Bishop Dewane said. "They live their motto: 'Providing Help, Creating Hope, Serving All,' with compassion and mercy. None of it would be possible without the generosity of the faithful in the Diocese of Venice."
Catholic Charities CEO Eduardo Gloria said support for the "Summertime and the Giving is Easy" appeal offers the "opportunity to make a significant impact with a direct gift to children and families in need. Your generosity is deeply appreciated. Remember, no matter the amount of your gift, when combined with others, it will make a significant difference for those who turn to Catholic Charities in their time of need."
What You Can Do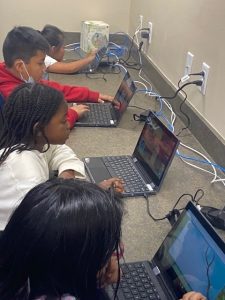 Step forward to support a child's success. A child without access to technology is like a child learning without books.
$6,000 will ensure that 20 children have computers.
$1,000 equips 10 children with a backpack full of school supplies.
$300 will provide a computer to one child.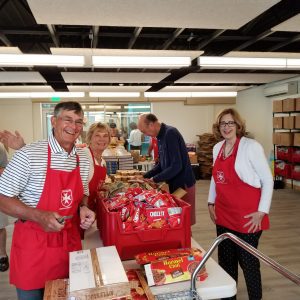 But it is hard to study if you're hungry. In Florida, one in five children struggles with hunger. Together, we can fight food insecurity by providing food to children, families, and seniors to end hunger in our community.
$1,600 purchases a pallet of food which can feed up to 500 families.
$750 provides weekend meals for 150 children when school meals are not available.
$100 allows our food pantry to feed a family of four for two weeks.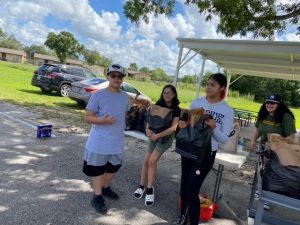 By providing stable housing, you can take the first step in helping individuals and families achieve security and balance not just to survive but thrive.
$10,000 helps maintain five transitional houses for homeless individuals and families.
$5,000 provides 2,000 hot meals at our soup kitchen for one month.
$4,650 will house a disadvantaged mom and her baby for two months.
$2,300 houses and supports a human trafficking survivor and family for one month.
$500 provides a new twin mattress, frame, and bedding for one child.
$75 provides a laundry basket filled with cleaning and household products to a family transitioning into new housing.
Catholic Charities strives to create a better tomorrow – providing children and adults with mental health counseling to give them the tools necessary to experience hope, recovery, and wellness.
$2,800 provides a child with mental health counseling for an entire school year.
$1,700 provides a homeless mother with 12 sessions of counseling.
$600 offers a survivor of human trafficking two months of mental health counseling.
Help moms in need, changing the lives of both mother and child.
$290 provides life-skill classes for one mother to successfully return to the workforce while $2,900 will help 10 mothers.
$250 purchases diapers, wipes, and hygiene supplies for a mother and child for one month.
To make a donation to the "Summertime and the Giving is Easy" appeal, please visit www.catholiccharitiesdov.org, or send a check to Catholic Charities, Diocese of Venice, Inc., 1000 Pinebrook Road, Venice, FL 34285. For more information, please call 941-486-4700.
Service Locations
Arcadia, Boca Grande, Bonita Springs, Bradenton, Clewiston, Fort Myers, Immokalee, Naples, North Port, Palmetto, Port Charlotte, Sarasota and Venice
Programs & Services
Adult Education
Affordable Housing
After-School Programs
Anti-Human Trafficking Assistance
Case Management
Clothing Distribution
Counseling Services
Disaster Response and Recovery
Early Learning Centers
Career Development and Empowerment
English Classes
Farm Worker Housing
Financial Assistance
Food Assistance and Pantry
Supplemental Nutritional Assistance Program (SNAP)
HIV/AIDS Housing & Support
Home Buyer Education Classes
Homeless Prevention
Housing for Homeless Families
Immigration Services
Infant/Toddler Supplies
Rapid- Rehousing
Residential Program for Mothers and Children
Senior Housing
Senior Services
Soup Kitchen
Summer Youth Program
Transitional Housing
Youth Mentoring Program