Staff Report
From late January through early April the faithful have had multiple opportunities to have fun while also supporting the important programs of Catholic Charities Diocese of Venice Inc.
Starting with the 30th Annual Sarasota Charity Ball on Jan. 26, through the Sugar Bowl Show of Shows in Bradenton on April 5, these events serve a dual purpose of raising money but also raising awareness of the varied programs that help the neediest in the community.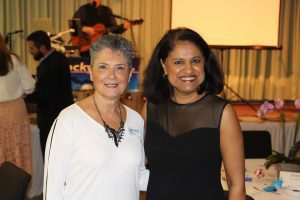 The Teach a Man to Fish Gala was held Feb. 2 at the Englewood Elks Lodge, benefitting the New Paradigm of Catholic Charities program which provides transitional housing for struggling families in Charlotte County.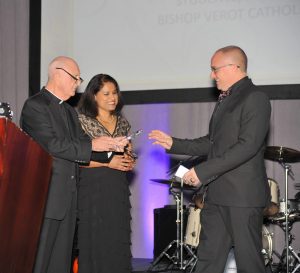 A week later was the Venetian Ball, which was held Feb. 9 at the Hyatt Regency Coconut Point Resort in Bonita Springs, to benefit the programs in Lee, Hendry and Glades counties. The 2019 Frank Galeana Sr. Humanitarian Award went to the Students, Faculty, and Staff of Bishop Verot Catholic High School for their generous support of Catholic Charities and continued willingness to help members of the community.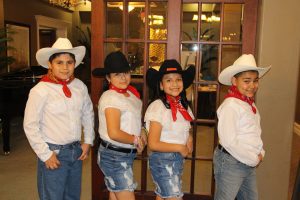 Next came an event with a country and western theme, the Feb. 23 Boots and Bandanas at Kingsway Golf and Country Club in Lake Suzy to benefit programs in DeSoto County.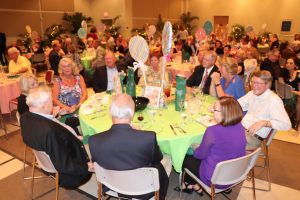 On the last day of February, the Our Mother's House Wine Tasting and Dinner Auction at the Venice Community Center drew a huge crowd to help the program that helps prevent homelessness for mothers with young children.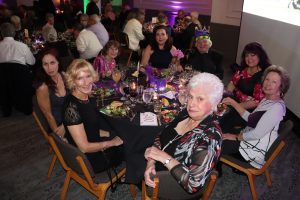 The good times were rolling at the Bethesda House Mardi Gras Madness at Michael's On East in Sarasota on March 2. The fundraiser benefited the program for people living with HIV. Guests were dressed in bright Mardi Gras colors and masks.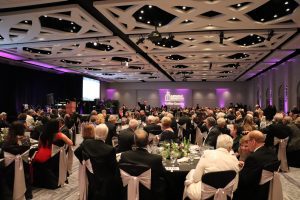 Next came the annual Emerald Ball at the Ritz-Carlton Beach Resort in Naples to support the programs in Collier County. A featured program was the Weekend Powerpack program which provides snacks and food for the poorer children in the area on weekends.
The season concluded with two fabulous events on the same day. First, about 200 golfers took part in the 2019 AFCAAM Charity Golf Classic at the Forest Country Club in Fort Myers. Proceeds from the tournament benefited AFCAAM of Catholic Charities, which provides disadvantaged children with the After-School Reading Program and Youth Mentoring Programs in the communities of Dunbar and Harlem Heights.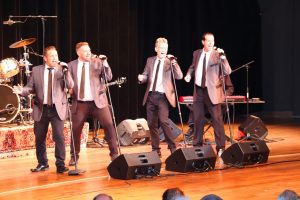 That same night, the rock and roll harmonies of the Atlantic City Boys entertained the crowd of over 500 people at the 2019 Sugar Bowl Show of Shows at the Neel Performing Arts Center in Bradenton. All proceeds go to families in the community who are experiencing a financial hardship.
Each of these events was special in its own way as everyone who attended left with a smile on their faces knowing that the proceeds will go a long way to help those in need.
For more information about the programs of Catholic Charities Diocese of Venice Inc., please visit www.catholiccharitiesdov.org.