Catholic Charities Diocese of Venice, Inc. invites all to participate in "The UnBall," a Virtual Charity Ball to stop human trafficking at 7 p.m., Nov. 12, 2020.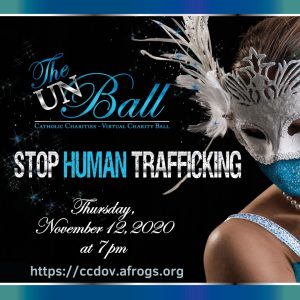 During the 45-minute virtual event, you will not only hear a survivor share her inspirational story and learn how you can make an impact, but you will also have the opportunity to support victims of human trafficking regain their lives and dignity. Please consider a donation or bid on some of the great auction items at https://ccdov.afrogs.org.
Florida, unfortunately, is one of the top three states for human trafficking meaning this form of slavery is right before our eyes. The COVID-19 pandemic has been a magnifying glass that has highlighted the inequality and injustices that make some people easy prey for traffickers. Sadly, Catholic Charities is seeing an increased number of human trafficking victims in all 10 counties of the Diocese.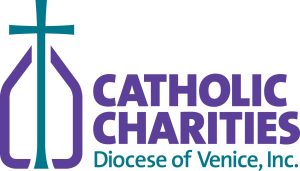 Bidding is open now through 9 p.m., Nov. 12 at https://ccdov.afrogs.org for auction items which include: a private Villa Vacation in Southern Italy; wine pull'; tickets to the 2021 Final Four; a 5-star getaway to Napa Valley wine country; and a sing-along Zoom with a Broadway star. In addition, a generous donor is providing a matching gift of $50,000 for "The UnBall."
For more information, please contact Janet Pavelack at 239-334-4007 ext. 2101, janet.paverlack@catholiccharitiesdov.org, or by visiting www.catholiccharitiesdov.org.