By Nathan Misirian, Special to the Florida Catholic
Whether you are new or have been active since the start of the Pro-Life movement, it is common to see women as leaders, facilitators, counselors, and participants in healing. Looking more broadly at our culture, the predominant conversation in the media and in politics is that "abortion is a women's issue."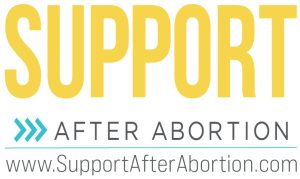 However, at the beginning of 2021, the leadership team of Support After Abortion had the vision to reach men who are hurting after abortion. Through two national, consumer research studies that represent the U.S. demographics, men impacted by abortion confidentially completed statistically valid surveys.  It was found that, in fact, men are hurting from abortion and have been stuffing or ignoring their hurt for years. Men shared that:
71% of men said they were adversely impacted by abortion
44% of men shared they did not have a voice in the abortion decision
90% of men did not know where to go for healing after abortion
The Men's Conference
So, with more than 22 million men having been impacted by abortion in the U.S. and 90% do not know where to turn to heal, Support After Abortion planned and launched the virtual Unraveling the Roots of Men's Trauma Conference on Oct. 16, 2021.
Enlightened by the consumer research, Support After Abortion invested hours of first-hand interviews with men and clinicians to design and deliver a conference both to teach leaders how to reach men and provide an avenue for men to start their healing process.
Support After Abortion also launched a weekly podcast teaching and exploring how to help men heal from trauma with more than 250 downloads a month.
There were more than 700 people who attended the virtual Conference and 50% were men, a 40% increase in male participants compared to the previous online, live conferences. All the speakers were live and their Ted-talk-style videos are available for free online.
For the Men's Conference, Support After Abortion worked closely with ecumenical partners to share and promote the message of hope and healing to clergy and leaders.
With an entire day's worth of new content and insights on helping men heal, some of the most engaging aspects of the conference were the live Q&A between the speakers and the participants. Illustrating the pent-up demand for abortion healing, within the conference's first hour, participants, both men and women, were sharing their abortion story – most for the first time!  It was heart-moving to watch Conference leaders listen and share compassionately that those impacted by abortion do not have to bear shame or hide any longer. Other participants reached out confidentially through Support After Abortion's HopeLine (844-289-HOPE) to start their healing process.
Looking Ahead for Men Healing After Abortion
With more than 6,000 views from over 20 countries of the healing content from the one-day conference, Support After Abortion is dynamically leading the charge to sponsor and advocate for more healing programs to be implemented throughout the US and the world.
Lisa Rowe, LCSW and Nathan Misirian, Conference Producer, led a series of train-the-trainer events for leaders based on the Support After Abortion curriculum called Unraveled Roots and Keys to Hope and Healing – a collaborative project with Word Among Us. Leaders not only are introduced to the curriculum, learn and watch how to facilitate but they also join in and experience the dynamics of a healing group for men.
Support After Abortion's vision remains focused on healing those impacted by abortion, especially men who are seeking but can't find abortion healing programs. The focus in 2022 is to train more leaders on both curricula and facilitating skills to plan and implement healing groups for men worldwide. To learn more, please reach out to www.supportafterabortion.com.