Cardinal Mooney Catholic High School in Sarasota has been recognized as an Apple Distinguished School for 2021-2024 for actively implementing a 1:1 iPad program, Apple Classroom, Apple TVs, Canvas Learning Management System, digital textbooks, and so much more across the curriculum.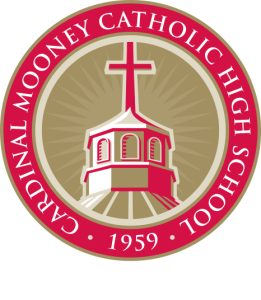 Apple Distinguished Schools are centers of innovation, leadership, and educational excellence. They use Apple technology to connect students to the world, fuel creativity, deepen collaboration, and make learning personal.
"The ingenuity of our teachers, from project-based learning to direct instruction, allows our students the opportunity to explore different uses of technology throughout the college preparatory curriculum at Cardinal Mooney Catholic High School," said Principal Ben Hopper. "We are proud of our faculty, students, and families who have embraced the daily integration of technology with the result being recognized as an Apple Distinguished School."
While maintaining Mooney's Catholic traditions, teachers and administrators realized that in order to teach tomorrow's creative thinkers and problem solvers, it is necessary to use current technology taking Verot beyond the limited walls of the classroom.
Cardinal Mooney Catholic High School is committed to creating an innovative and compelling learning environment that engages students and provides tangible evidence of academic achievement. From math and science to fine arts and world languages, teachers and students utilize iPad apps to prepare students for real-world experiences.
Elsewhere in the Diocese of Venice, Bishop Verot Catholic High School in Fort Myers has been an Apple Distinguished School since 2017. This distinction has been renewed and will continue through at least 2022.