Lesson plans are being drawn up and classrooms and being decorated as work is ongoing to ensure everything is ready for the start of the 2021-2022 Academic Year in Diocese of Venice Catholic Schools.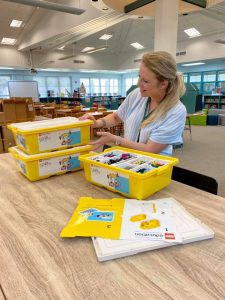 Father John Belmonte, SJ, Diocese Superintendent of Catholic Education, said that enrollment is up across the 15 Catholic schools in the Diocese and that several initiatives are moving forward to engage students to not only grow academically but, more importantly, spiritually.
In a July 23, 2021 letter to parents and guardians Bishop Frank J. Dewane and Father Belmonte announced the 2021-2022 Academic Year for Diocese of Venice Catholic Schools will start on time and will continue to provide Christ-centered education in-person, five days a week.
The letter also stressed that the priority remains to provide a safe and healthy environment for all students and employees.
Guidelines for the 2021-2021 school year include:
Prayers for the continued wellbeing of all students, as well as faculty and staff.
Masks for students, staff, and volunteers are optional but indeed highly encouraged.
It is understood that changes to these guidelines may be made at any time. The Diocese of Venice Department of Education will continue to monitor guidance from the Centers for Disease Control and other experts.
Vaccinations for Covid-19 are not mandated.
Social distancing protocols will not be required.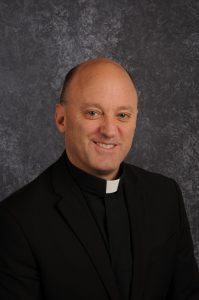 "The Diocese of Venice Department of Catholic Education strongly encourages families to continue following recommended preventative measures to reduce the spread of the virus and stay healthy," the letter from the Bishop and Father Belmonte continued. "Let us be united in prayer for the safety and wellbeing of our students."
The letter included gratitude to parents and guardians, as well as students, faculty, staff and volunteers, for the success of the 2020-2021 Academic Year. Additional gratitude was expressed for the patience and understanding of all as planning for the new school year progressed.
Meanwhile, Diocesan Catholic schools continue to be at the forefront in education with a curriculum that is STREAM-based (Science, Technology, Religion, Engineering, Arts and Math). This initiative has been a priority for many years and highlights religion as a dimension which help students have a superior academic experience rooted in the teachings of Jesus Christ. Father Belmonte stressed that the primary function of all Diocesan Catholic schools is to introduce the world to its Savior. This is being accomplished through the development of a strong Catholic culture at each school.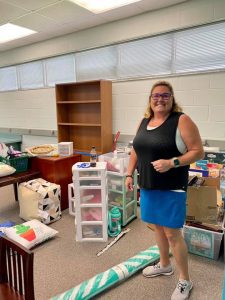 To further the STREAM aspect of Catholic education, Father Belmonte said the previously announced initiative involving robots, in a partnership with FIRST® ("For Inspiration and Recognition of Science and Technology), is moving forward and will be integrated into each school and at every grade level.
All Diocesan schools were provided with age-appropriate kits and robots to compete at the highest levels of competition through FIRST®. These kits use LEGO products, such as Duplo blocks for the youngest students, and more traditional blocks for older students. Each progressive kit increases with difficulty and broadens the concepts learned in earlier years. Older students will build robots for competitions.
Keeping in line with the effort to build a strong Catholic culture, the initiative incorporates Catholic values and virtues through the Diocesan curriculum called, "The Gifts of Christ: Truth, Beauty, Goodness, Affability, Fortitude, Humility, and Prudence."
This partnership with FIRST® was made possible through the generosity and vision of Bishop Dewane who made the initial investment of some 500 robots and other resources to the schools. "It is all about investing in our students because they are our mission and we want them to succeed; to become the leaders, the professionals, the faith witnesses of tomorrow," Bishop Dewane said during the March announcement of the initiative.
The earlier cited growth in enrollment is directly related to the robot initiative. Parents of newly enrolled students have cited the visionary aspect of the program, with its Faith component, as a key factor in their decision to choose a Diocese Catholic school.
In addition to the robotics, Diocese Catholic schools will continue to build their devotion to St. Joseph, as part of the ongoing "Year of St. Joseph." This will be accomplished through an initiative planned to begin in October which will include bringing prayer and devotion to the home.
Meanwhile, the different schools continue to work hard in preparing classrooms and other facilities to be ready for the return on students the week of Aug. 9. Among that work included the upgrade of facilities including fencing, landscaping, roofing, renovated classrooms and much more.
To learn more about Diocese of Venice Catholic Schools, please visit https://dioceseofvenice.org/offices/offices-departments/catholicschools/.