The 38th Annual Emerald Ball was a great success! Held on March 10, 2022, at the Ritz Carlton Beach Resort in Naples, proceeds from the elegant evening will go to support the many programs of Catholic Charities in Collier County.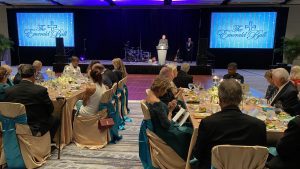 The annual event returned to the in-person Ball and brought together supporters from across the area. The enthusiastic crowd was dressed in elegant eveningwear and the Ball included fine dining, lots of dancing, upbeat music, and a spirited live auction with the "Gift from the Heart" bringing in many enthusiastic bidders.
Catholic Charities Interim CEO Eduardo Gloria explained how the organization is focused on always improving the outreach provided to young and old throughout the community.
"The message we carry is to help individuals and families once and then they never have to come for help again," Gloria said. "We are an organization that makes a meaningful impact. We give people a chance – a hand up. We want to help families to move on and become self-sufficient… Being here tonight, you are here to support that very spirit; changing the very face of the community."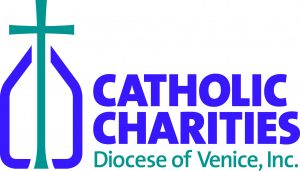 Among those who have benefitted from the programs of Catholic Charities in the past is Peggy Rodriguez, the newly appointed District Director. Rodriguez was recently promoted from her long-time position as Program Manager Guadalupe Social Services in Immokalee which provides a variety of support services, as well as a daily soup kitchen, food pantry, clothing room and shower.
As a child, Rodriguez's family were immigrant farmworkers who relied on Catholic Charities to survive. Though emotional in sharing her story, Rodriguez said that she had a happy childhood and didn't realize until much later how much Catholic Charities, and especially the food pantry, helped her family. She took the lesson of receiving compassion and turned that into a mission and life-long career of giving back to the community and making a difference in the lives of people each day.
In addition to Guadalupe Social Services, programs supported by the Ball include the Judy Sullivan Family Resources Center, Family Counseling Center, and the Golden Gate Senior Center, each offering a variety of targeted outreaches to help those in need.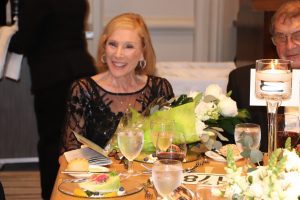 Barbara Neff served as chair of the Emerald Ball Committee with the support of many co-chairs. Father Bob Kantor, Pastor of St. Agnes Parish, offered the opening invocation.
If you would like to support the programs of Catholic Charities, Diocese of Venice, Inc., please visit www.catholiccharitiesdov.org.