St. Elizabeth Seton Catholic School in Naples kicked off the start of their 40th Anniversary with an outdoor event on March 27, 2021 commemorating four decades of excellence in Catholic education!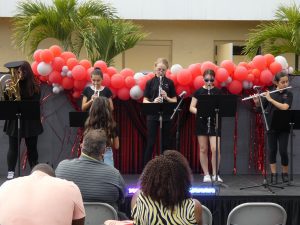 The celebration included a student talent show, book fair, time capsule, school history table, student artwork, games, silent auction, and an evening concert with Paul Todd.
It was a fun and successful day for the school, finally bringing an opportunity for students, families, and parishioners to come together in fellowship and support of the community after such a challenging year.
Principal Maria Niebuhr said the 40th Anniversary celebration brought the opportunity to look back with pride over the great accomplishments of the school and its students.
The Mission Statement of St. Elizabeth Seton Catholic School "is to nurture the development of each student to achieve their spiritual, intellectual, physical and social potential. Catholic values and traditions are incorporated with academic excellence in an atmosphere of faith, discipline and love."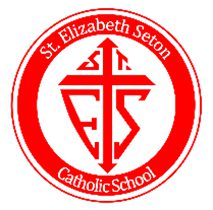 The school's history dates to 1981, when four classrooms were built and three portables installed on Parish land on Golden Gate Parkway, thanks to the faithful who wanted their children to have a quality faith-based education in a safe, family-friendly environment. The school offers high academic standards, as well as spiritual nourishment and growth for students.
Hurricane Irma dealt a devastating blow to the campus in September 2017 when the school sustained severe damage, resulting in elementary classes being moved to portable trailers. Students returned to a renovated building with many upgrades in 2019.
Today there is one classroom for each grade serving approximately 225 students in grades PK3 through 8. The campus includes a media center, computer lab, resource rooms, art room, and more. The 13,000 square foot gymnasium was completed in the spring of 2011.
"We are proud of the continued performance of our faculty and staff, as well as the involvement, participation and support of its parents," Niebuhr said.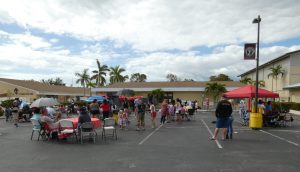 Though forced to virtual learning in the spring of 2020, Seton has been open for in-class instruction since the start of the current 2020-2021 Academic Year. The school recently introduced its "Campus Expansion Program," which includes plans to build a much-needed administration building with single point of entry, provide for additional classroom space to accommodate the school's growing enrollment, and other facility enhancements. From Seton's humble beginnings, the commitment to the tradition of excellence in Catholic education continues.
St. Elizabeth Seton Catholic School is currently open for enrolment for the 2021-2022 Academic Year. For more information about how to support the school or to enroll a students, please visit www.saintelizabethseton.com.