Livestream moves from Catholic Center to Epiphany Cathedral Parish
After more than a year of livestreaming the Mass from the Catholic Center, since April 1, 2021 the livestream of the daily and weekend Masses is broadcast at 8 a.m. from Epiphany Cathedral Parish. You will be able to find the Masses on the Cathedral Facebook page found at www.facebook.com/epiphanycathedral.
Evangelizing Catechesis: Survey of the new Directory for Catechesis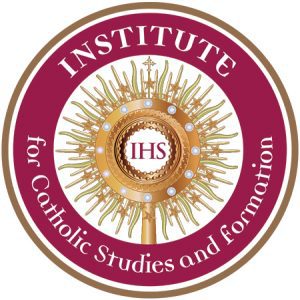 The Diocese Institute for Catholic Studies and Formation is offering an online course surveying the new how-to guide, the Directory for Catechesis, published by the Vatican in 2020. This new edition of the Directory emphasizes how to incorporate evangelization throughout the entire process of catechesis. This course is for Directors and Coordinators of Religious Education, catechists, schoolteachers, adult faith formators, RCIA teams, parents — anyone who teaches the Faith. Co-teachers of the course are Dr. John Gresham, Director of the Institute for Catholic Studies and Formation, Anne Chrzan, Director of Religious Education for the Diocese of Venice, and Joshua Mazrin, Director of Evangelization for the Diocese of Venice. The six-week course starts April 19, 2021. There is a $25 fee to take the course. Visit the Institute website for more information and to register at www.institute-dov.org or contact the director for more information: john.gresham@institute-dov.org.
Parent Cyber Security Presentation
The Offices of Family Life and Religious Education are hosting a free parent event "Protecting God's Children Online in a Hyper Digital Age." Cyber security expert Liz Repking will cover keeping kids safe from cyber bullying, online predators, sexting, online gaming, and how to help children create an escape plan when trouble arises. There are two opportunities to attend: April 14, 2021 at Our Lady of Lourdes Parish, 1301 Center Road, Venice, and April 15 at St. Francis Xavier Parish, 2057 Cleveland Ave., Fort Myers. Both presentations are from 6:30-8 p.m. Registration by April 10 is required for planning purposes.  https://dioceseofvenice.regfox.com/protecting-gods-children-online-in-a-hyper-digital-age.
Youth Mental Health First Aid Workshop
Youth Mental Health First Aid is designed to teach Priests, Deacons, Seminarians, Directors of Religious Education, Youth Ministers, Principals and Teachers how to help an adolescent (age 12-18) who is experiencing a mental health or addictions challenge or are in crisis. Youth Mental Health First Aid is primarily designed for adults who regularly interact with young people. The course introduces common mental health challenges for youth, reviews typical adolescent development, and teaches a 5-step action plan for how to help young people in both crisis and non-crisis situations. Topics covered include anxiety, depression, substance use, disorders in which psychosis may occur, disruptive behavior disorders (including AD/HD), and eating disorders. The course will be held from 8:30 a.m. to 4:30 p.m., April 29, St. Agnes Parish, 7775 Vanderbilt Beach Road, Naples, and from 8 a.m. to 4 p.m., May 1 at Our Lady Queen of Martyrs, 833 Magellan Drive, Sarasota. Advanced registration is required, and the cost is $25 which includes the book, lunch and certificate of completion. For registration and payment visit www.dioceseofvenice.regfox.com/workshop-on-youth-mental-health-first-aid.
Monthly Days of Prayer and Private Retreats
Our Lady of Perpetual Help (OLPH) Retreat and Spirituality Center, 3989 South Moon Drive, Venice, offers a Monthly Day of Prayer on the second Wednesday and the second Sunday of each month. The upcoming dates are April 14, May 9, and May 12. The day begins at 9:30 a.m. with continental breakfast and includes two conferences, lunch, Eucharistic Adoration, Mass, and opportunities for the Sacrament of Reconciliation, private meditation and prayer. The day concludes at 3:15 pm. In addition, OLPH offers 1-, 3-, 5-, and 8-Day private individual retreats in a safe and tranquil setting.  These retreats include exploration of the matters of the heart, daily hours of contemplation and meditation, daily meetings with a Spiritual Director/Priest, moments of recreational activity, Mass and availability for Confession. For more information or to register, call Denise Riley at 941-486-0233, ext. 3004, or visit our website at www.olph-retreat.org.
Magnificat Breakfast for Women
The next Magnificat breakfast for women is being held from 9:30 a.m. to 12:30 p.m., April 24, 2021 at the Holiday Inn Airport, Gulf Coast Town Center, Fort Myers. The guest speaker is Margaret Adams, a member of St. Cecilia Parish in Fort Myers and will share her spiritual journey. Seating is limited. No walk-ins or payment at the door! Advanced registration ONLY. Masks are required. Please send a $23 check, payable to Magnificat Fort Myers, to Margaret Mengle, 5017 Westminster Dr., Fort Myers, FL. 33919 (239-826-7475). Your mail request must be postmarked by April 13 or make reservations online at https://magnificatfortmyers.com/order-tickets/ by April 19.