The Institute for Catholic Studies and Formation provides the faithful of the Diocese of Venice with opportunities for life-long learning in the fullness of Catholic faith fostering ongoing transformation in Christ. Courses for spiritual enrichment, for growing in knowledge and practice of the Faith and for training in service and much more offered by the Institute.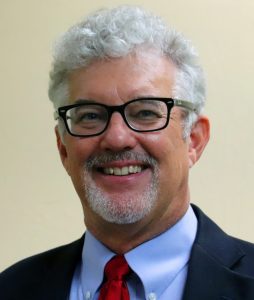 To fulfill these tasks, the Diocese hired a new Executive Director this summer. Dr John Gresham brings a wealth of experience to his new position. In his academic career Gresham has worked in a variety of roles –theology professor, librarian, and administrator — at such places as Franciscan University of Steubenville, Paul VI Catechetical Institute, Kenrick-Glennon Seminary, and Sacred Heart Major Seminary. Dr. Gresham has also regularly taught in the Institute for Priestly Formation's summer spirituality program for seminarians in Omaha, Nebraska. His publications include "Jesus 101: God and Man," "Holy Spirit 101: Present Among Us," along with "Wonder and the Prayerful Study of Theology."
John and his wife of 40 years, Mary Jane, are enjoying exploring their new home. Gresham said, "We are here in response to God's call – but it is easy to say 'yes' when God calls you to beautiful Southwest Florida!"
The couple have 5 children and 4 grandchildren, some of whom have already come to visit since their parents moved to sunny Florida. John and Mary Jane are converts to the Catholic Church, traveling a spiritual pilgrimage from Evangelical and Pentecostal roots through the Episcopal Church, finding their way home to the Catholic Church in 1996. In 2008, John shared their story on EWTN's Journey Home program.
With over 20 years' experience teaching online, Gresham is equally comfortable in front of a live classroom or teaching over the Internet. He says, "Whether teaching face to face or online, the key to successful learning is recognizing the Holy Spirit as the true teacher who informs and transforms."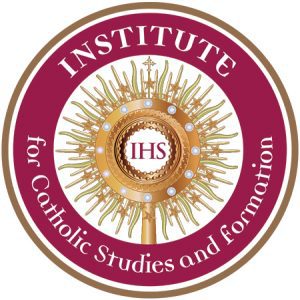 Gresham is planning an array of courses that will motivate Catholics to become life-long learners. He says, "As disciples of Jesus, we should never stop learning. There is such a wealth of riches in the scriptures and Catholic tradition, there is always more to learn!" Dr. Gresham has plans in the works to provide three levels of courses. The first level is called "Encounter Courses". These are easy non-academic spiritual enrichment courses that present theological truths in a way that is accessible to all.
Coming soon, the Institute will be inviting all Catholics to take a 4-week online course on "Encountering St. Joseph." In response to Bishop Dewane dedicating this year to St. Joseph at the start of the Pandemic on March 19, 2020 through March 19, 2021, this course will provide an opportunity to get to know St. Joseph as an intercessor, protector and as an example to follow. Gresham encourages everyone to take this course: "As we learn how St Joseph fulfilled his vocation, he will help us live our own vocations."
The next level of courses will be "Grow Courses." These are non-academic courses that provide opportunities to grow in knowledge and practice of the faith. Upcoming series will include Growing in Scripture, Growing in Faith as well as Spirituality and Growing through the Stages of Life (practical and spiritual courses for every stage from marriage and family through living the second half of life)
The final level "Equip Courses" train those who serve the Church. These include our diocesan certification program for catechists, teachers, and others offered through the "Franciscan at Home" online program. For Parish catechists seeking "more" training, the Institute will supplement that program with a series of courses called M.O.R.E (Methods Of Religious Education) covering practical topics like lesson planning and classroom management. The Institute will offer its first course in the M.O.R.E series later this fall.
The Institute will also be offering courses for Catholic school teachers and administrators, for the formation and continuing formation of permanent deacons and others. For those seeking advances degrees, the Institute continues its partnership with Franciscan University of Steubenville through which students can pursue an online MA in Theology and Christian Ministry along with Catechetics and Evangelization at 1/3 off tuition. The Institute offers prerequisite courses for those programs at a 2/3 off regular tuition.
For more information about the Institute for Catholic Studies and Formation, please visit https://institute-dov.org/. You can contact Dr. Gresham at 941-766-7334 or john.gresham@institute-dov.org.