Retired Holmes Beach priest dies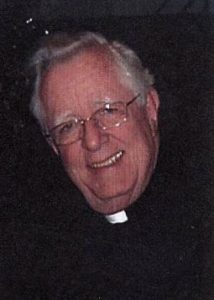 Father John H.R. Ellis, former priest-in-charge at St. Bernard Parish in Holmes Beach and College Campus Ministry Director for the Diocese of Venice died Sept. 25, 2020 in St. Cloud, Fla. He was 83. Father Ellis was born in Guelph, Ontario, Canada and was originally ordained an Episcopal priest. On July 13, 1991 Father Ellis joined the Catholic Church and was ordained to the priesthood at Epiphany Cathedral in Venice, for the Diocese of Venice. Father Ellis served as the College Campus Ministry Director at 10 college campuses from 1991-1998 and then at St. Bernard Parish in Holmes Beach until his retirement in 2004. He also assisted at several Manatee County Parishes throughout his years serving in the Diocese. He was married to Burgess Ann Lynch. In his retirement, he assisted at St. Thomas Aquinas Parish in St. Cloud.
Mooney student named Commended Scholar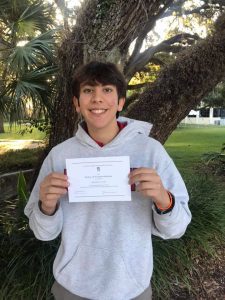 Congratulations to Cardinal Mooney Catholic High School Senior Michael Lunin for being awarded National Merit Commended Scholar and National Merit Hispanic Recognition Scholar for the 2019 qualifying PSAT. The Sarasota student received a letter in recognition of his outstanding academic promise as he was one of about 34,000 Commended Students being recognized, representing the top 5 percent of high school students who entered into the National Merit Scholarship competition.
2020 Public Square Rosary Crusade Oct. 10 in Fort Myers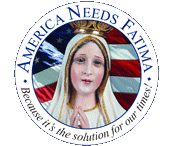 Please join in praying for our nation during the 2020 Public Square Rosary Crusade on Oct. 10, 2020 at noon, Planned Parenthood, 6418 Commerce Park Drive, Fort Myers. The Public Square Rosary Crusade is a united effort as our nation is in great need of public prayer, repentance and conversion. We ask God to save America through the Rosary of His Most Holy Mother. Please bring your own rosary and camp chair, if you desire to sit. Rosary programs will be provided. Please contact Barb Quigley, 239-267-7883 for more information.
Retreats and Days of Prayer available at OLPH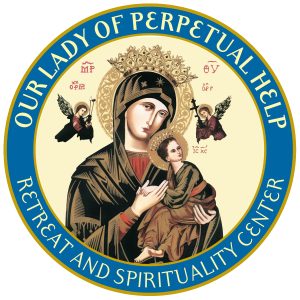 Our Lady of Perpetual Help Retreat Center, 3989 S. Moon Drive, Venice, is currently offering retreats and single days of prayer in a safe, tranquil setting along the Myakka River.  A Monthly Day of Prayer is offered on both the second Wednesday and the second Sunday of each month (Oct. 11 and Oct. 14, 2020). Choose the date that is more compatible with your schedule. The day begins at 9:30 am with continental breakfast, and includes two conferences, lunch, Eucharistic Adoration, Mass, and opportunities for the Sacrament of Reconciliation.  In addition, a special weekend retreat, "Living our Faith During COVID-19," will be offered Oct. 16-18, 2020.  Both events can be joined online if you are unable to attend in person.  For more info, call 941-486-0233, or visit www.olph-retreat.org and click on "Schedule of Events."
White Mass Oct. 17 in Naples
St. Agnes Parish, 7775 Vanderbilt Beach Road, Naples, will celebrate the annual White Mass in honor of Medical Professionals at 8:30 a.m., Oct. 17 in the Church. The Lecture and discussion that was to follow has been postponed until next year due to COVID 19. There will be a special blessing for the professionals and a blessing of stethoscopes. Please join us as we honor your service and dedication during this year of pandemic!