School shares virtual May Crowning images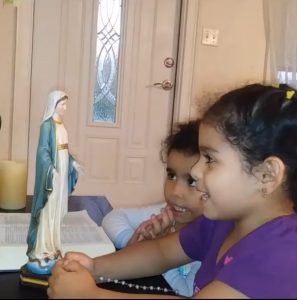 St. Elizabeth Seton Catholic School did not want to let the COVID-19 pandemic cancel a favorite annual tradition, the May Crowning of Mary. Seton families were sent a request to submit pictures of students at home praying the rosary, placing flowers at a statue of Mary, coloring pages of the Blessed Mother, etc., and the results were inspiring. The results were so impressive that the school created and shared a short video which can be found on the school's Facebook page. What a great way to honor Our Lady during the Month of May.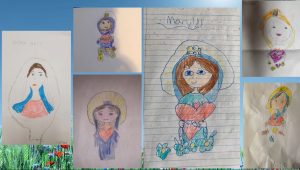 Bishop Dewane celebrates Pentecost Vigil at Cathedral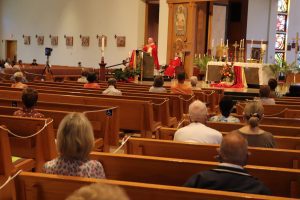 Sarasota student continues to help front line workers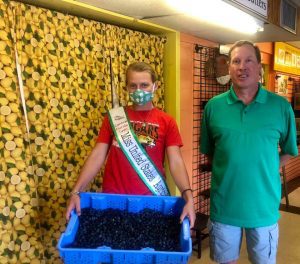 Cardinal Mooney Catholic High School student Malory Albritton is continuing to serve the community during COVID-19 pandemic. She helped pack and load the donations of blueberries from Albritton Fruit Farms made to Manatee Memorial Hospital nursing staff and doctors. Thank you for all that you do!
Ordination to the Priesthood June 27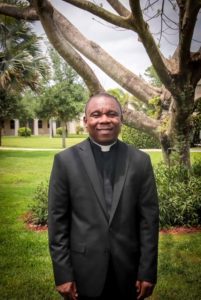 The Ordination to the Priesthood of Transitional Deacon Franckel Fils-Aime will take place at 11 a.m., June 27, 2020 at Epiphany Cathedral, 350 Tampa Ave. W., Venice. All are welcome and encouraged to attend this important event in the life of Deacon Franckel and the Diocese of Venice. A reception will follow in the Parish Hall.
New basketball coach for Mooney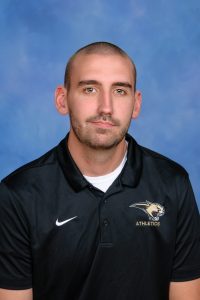 Cardinal Mooney Catholic High School in Sarasota announced the appointment of Clayton Slentz as the new head varsity coach for the boys' basketball team. Coach Slentz will continue to build on the growing strength of the Cougar athletic program. He has been an assistant varsity basketball coach with the Cougars for the past three years and currently teaches history at Cardinal Mooney. Slentz earned his bachelor's degree from the University of Florida in 2015 and his master's degree in history in 2017. For nine years, Slentz has been coaching basketball at the high school level.
Incarnation student receives honor for writing play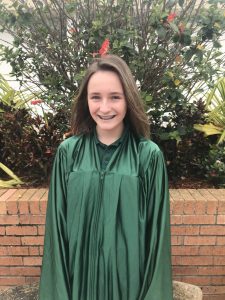 Incarnation Catholic School student Cora Thayer was one of 20 script submissions selected from more than 7,600 entries as part of the Florida Studio Theater "Write-A-Play" program. A participant in the Florida Studio Theater's Writing Workshop, Cora's "Big Dreams Under the Big Top," will be performed during the Young Playwright's Festival in the Spring of 2021. Her play is about a tiny inchworm named Illianna who overcomes many obstacles to become a circus Ringmaster.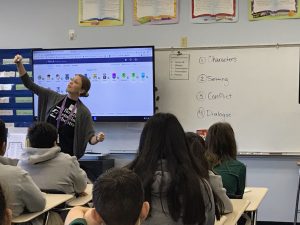 Online Preached Retreats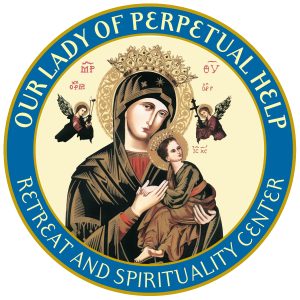 During the current health crisis, Our Lady of Perpetual Help Retreat Center in Venice is offering online 3-day, 5-day, and 8-day retreats based on the Spiritual Exercises of St. Ignatius. In these online retreats, Father Mark Yavarone, OMV, or Father Lino Estradilla, OMV, trained spiritual directors, will meet with you for an hour each day via a link provided to you, to help you to pray and to recognize how God is speaking to you. A Bible and journal should be available for your use. Participants will be emailed any additional materials needed as the retreat unfolds. The cost is as follows: 3-day online retreat, $132.23; 5-day online retreat, $203.98; and 8-day online retreat, $306.48. All information will be confidential, and password protected. If you would like to participate in an online retreat, please email Denise Riley at riley@olph-retreat.org and a code will be provided for your online registration as well as an application. For planning purposes, please allow 7 days from your completed application until the beginning of your retreat.