Two women profess first vows as religious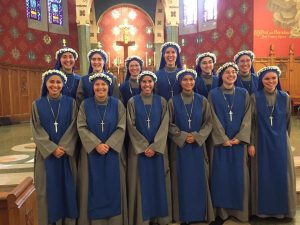 Two women from St. Michael Parish in Wauchula recently professed their first vows as Sister Servants of the Lord and the Virgin of Matara. Maria Esposa de San Jose Miramontes and Maria Ancilla Crucis Torres (former secretary in the Parish), joined 12 others in professing their first vows with the religious order. The ceremony took place Nov. 1, All Saints Day, at Holy Comforter St Cyprian Church in Washington, D.C. The order noted upon the occasion: "May the love and grace of the Most Holy Trinity help (them) to be faithful to the work that has already begun."
Student 'Make a Difference'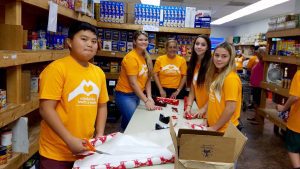 Middle School students from St. Andrew Catholic School in Cape Coral recently took a day off from their studies, but not to play hooky! Instead, on Nov. 8 they scattered throughout the local community for a day of service and reflection. Parent volunteers accompanied the over 100 students to area businesses and nonprofits to live out their faith through service. Participants worked to clean up landscaping, stock pantry items, help in the kitchen and with office tasks among other things. their jobs were completed, the students, teachers, and parent volunteers joined together for lunch and retreat time at the Cape Coral Yacht Club. The takeaway of the day is that Make-a-Difference Day can be every day!
School 5K promotes fitness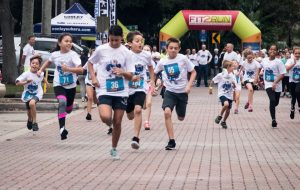 Light rain and a cool breeze did not deter the St. Joseph Catholic School community more than 250 of students, teachers, families and sponsors gathered at the Riverwalk in downtown Bradenton Nov. 9 for its inaugural Run Like an Eagle Fit 4 Life 5K. Cohosted by St. Joseph Catholic School and New Balance, the Fit 4 Life event was a culmination of a five-week training program that introduced students to the value of a healthy lifestyle through the joy of running. On race day, some students showed off their speed and endurance by participating in a 100-yard dash, a quarter mile run and a half-mile run. The school raised more than $10,000 through event registrations, corporate sponsorships and individual donations.