St. Francis Xavier Catholic School in Fort Myers is implementing a Good Samaritan partnership with Golisano Children's Hospital of Southwest Florida.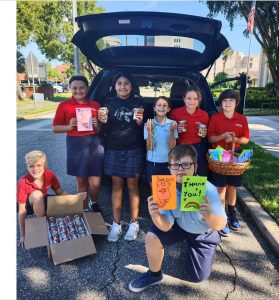 "Our fifth-grade teaching team, Natalie Kuznicki and Melissa Lanzilotta originally wanted this to be a year-long service project for their students," said Esther Kiesel, Director of Development at St. Francis Xavier Catholic School. "During their planning sessions, word got out and the entire school embraced 'Breath of Life – Help Our Heroes,' which became a schoolwide service project, that runs this calendar year."
As a result, each grade will share their time, talent and treasure to bring joy, comfort and support to the frontline staff at Golisano Children's Hospital NICU (Neonatal Intensive Care Unit) Respiratory Team.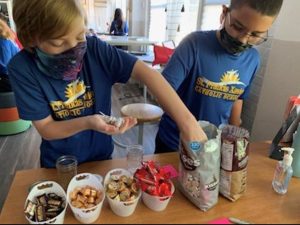 The initial project – "Friendship" – was presented by the fifth grade students and delivered in September. The students created an in-house thank you video, and gave up recess time to make friendship bracelets, greeting cards as well as candy jars of joy!
In October, the sixth-grade students practiced their letter writing skills to create formal letters of gratitude. In these letters the students recognized the compassion, care and dedication of the NICU Respiratory Team, that helps save the lives of children in their community. The students and school provided these dedicated caregivers with cookies, sweets, snacks and coffee they could enjoy when taking a brief respite during their shift at work.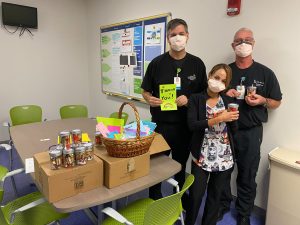 During the coming months, each grade is excitedly working on their service project, recognition theme and thoughtful treat.
As we approach the holiday season of Thanksgiving and Christmas, we are reminded to embrace our call to serve others," said John Gulley, St. Francis Xavier Principal. "What a blessing to put into practice our school mission, 'To Be Like Christ' in all that we think, do and say, while experiencing the joy of learning."