By Maria Niebuhr
Nestled in the heart of Naples, within a modest neighborhood just off Golden Gate Parkway, lies St. Elizabeth Seton Catholic School. Founded in 1981, the school bears the name of the first American-born saint and is in keeping with her spiritual gifts of courage, determination, faith and love.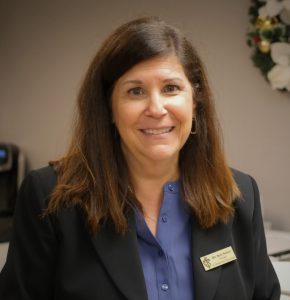 Through hard work, dedication, and the support of parishioners and community partners, the school was handcrafted by the very families that wanted their children to have a quality, Catholic education. Since those humble beginnings, St. Elizabeth Seton Catholic School carries on their legacy through rich traditions rooted in family values and faith in action. The tradition continues with the large number of alumni who have children enrolled in our school.
What sets St. Elizabeth Seton apart and makes us unique is our sense of closeness as a family community. Seton students know they are a part of the school family which is an extension of their own. You need only walk through the doors of the school to feel a difference, to experience the wholesome, loving personality of the school. In short, a presence of the spirit exists throughout its halls, courtyards and classrooms.
The spirit of St. Elizabeth Seton is alive and well. The school and Church's dedication to children, education and the poor shone as a beacon of hope in the aftermath of Hurricane Irma in 2017. Our campus suffered major damage, forcing us to close our doors for 18 days.
Thankful for technology and the digital age in which we live, our teachers taught remotely as best they could. However, all of us yearned to return to our beloved classrooms. Our prayers were answered when a family in the contracting business stepped up to expedite repairs and renovations. Donations poured in from across the country, making a reopening possible. When another school was hit by a hurricane, our community quickly came to their aid, just as they helped us in our time of need.
Our entire staff and faculty exemplify Faith in action. Maria Crowley, who has taught at St. Elizabeth Seton for 30 years, is just one of the many role models who lives our Faith! Teaching is more than a profession to Mrs. Crowley; it is her vocation, one inspired by her love of God's unique creation, His children. She explains that on each child's face, she sees the child Jesus. This feeling permeates throughout our faculty and staff, inspiring us to create a mutual sense of caring, closeness, and respect with our students and their families.
The school's spirit is alive and continues to grow. We are small enough that teachers know all the students and their families though large enough to offer a full range of academic rigor and extra-curricular experiences. We offer a music program complete with beginner and concert bands, as well as a full range of competitive athletic offerings from volleyball to cross country. Our 1:1 iPad program in grades 5-8, and class iPads in grades K-4, allow us to create an engaging, technology-driven curriculum, while our diverse selection of after school activities such as Art Club, STREAM (science, technology, religion, engineering, arts and math) club, master gardening classes and theatrical performances embody the "whole child" concept.
I welcome you to visit St. Elizabeth Seton Catholic School. We will gladly open our doors so you and your family may see firsthand the unique, uplifting spirit that inspires us to follow in the footsteps of our foundress. I will be happy to give you a tour of our special school, where academic excellence, faith, values and community come to life each day!
Please visit our website SaintElizabethSeton.com or call 239-455-2262. You are also welcome to attend our Open House from 10 a.m. to 1:30 p.m. Jan. 26 and experience the difference!