The Cardinal Mooney Catholic High School Class of 2022 Commencement Exercises were held May 13, 2022 at the Van Wezel Performing Arts Hall on the Sarasota Bayfront.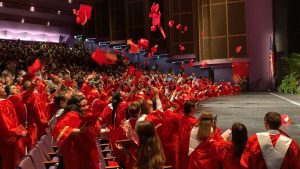 There were 120 graduates who received their diploma. The Valedictorian was Halle Monserez and Salutatorian was Peter Etz. The Commencement Address was given by Leah Roddenberry, Mooney Class of 2017, and current Miss Florida.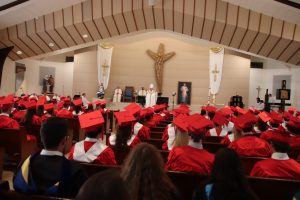 The Baccalaureate Mass was celebrated May 11 at Incarnation Parish with Most Rev. Bernard Hebda, Archbishop of the Archdiocese of St. Paul-Minneapolis, as the main celebrant (His nephew is a 2022 Mooney graduate).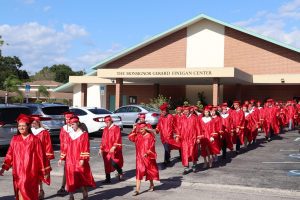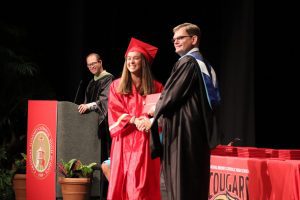 The Class of 2022 are nearly all headed for college and among their group are 32 Honors diplomas, 3 National Merit Finalists, and $14.5 million plus in scholarship offers.