St. John Neumann Catholic High School in Naples and Bishop Verot Catholic High School in Fort Myers held their commencement exercises in mid-May. Bishop Frank J. Dewane celebrated the Baccalaureate Mass for both schools, with the Neumann Mass celebrated on May 18, 2023, at St. William Parish, while the Verot Mass was May 19, at St. Katharine Drexel Parish in Cape Coral.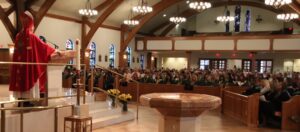 The Neumann commencement exercises were May 19, with 75 graduates receiving their diplomas. The class, which accumulated more than 12,350 service hours, also earned $12 million in scholarship offers and nearly all are going off to college. The Valedictorian was David Schumer and Salutatorian was Isabella Fernandez.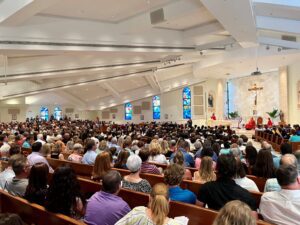 The Verot commencement exercises were May 20, with 182 graduates. Again, nearly every student will be going off to college, including Summa Cum Laude Stephen Penderville, who was appointed to the U.S. Naval Academy. The class earned $23.5 million in scholarship offers and completed more than 21,000 service hours.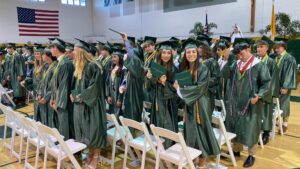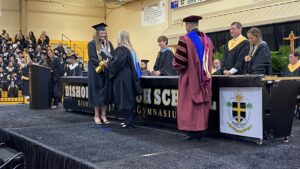 The graduating Class of 2023 went through a disrupted end of their freshman year with the Covid-19 pandemic and then this year dealt with the devastating impacts of Hurricane Ian. Please pray for these new graduates.