A major investment in the students at Diocese of Venice Catholic Schools today will have lasting benefits that go beyond the classroom.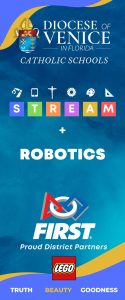 This initiative to benefit Diocesan Catholic Schools came about through a unique partnership with FIRST (For the Inspiration and Recognition of Science and Technology), the leading robotics competition in the world. The Diocese is an official partner in the program that engage all students from kindergarten through high school in exciting, mentor-based, research and robotics programs, which encourage students to become science and technology leaders, and well-rounded contributors to society.
Bishop Frank J. Dewane has backed the effort to introduce this new, comprehensive STREAM (science, technology, religion, engineering, arts and mathematics) initiative. The forward-thinking effort will enhance the existing STREAM curriculum of the 15 Diocesan schools, placing students ahead of the curve in primary fields while continuing to promote core Catholic virtues.
"This is an example of looking to the future and positioning our Diocesan schools, and more importantly, our students, for success," Bishop Dewane said. "This program has a strong science, math and engineering component, but it enhances everything we are already doing that distinguishes Diocesan Catholic schools from others in the region."
The commitment to the program is seen through the initial investment in equipment, fast-tracking the effort into all schools to ensure they are ready to start implementation for all students by the start of the 2021-2022 Academic Year.
"Every student going through Diocese of Venice Catholic schools from this point forward will have this curriculum and these activities as part of his/her regular experience," Explained Father John Belmonte, SJ, Diocesan Superintendent of Catholic Education. "This program will be integrated into all aspects of education, not just the existing STREAM efforts in the schools."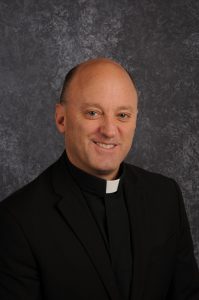 The Diocese is one of only 25 nationwide partners and is unique nationally in that the Diocese program includes a strong religious component, something Bishop Dewane stressed.
"We are not only teaching science and technology but building into this the basic foundations of Catholic Faith in action," Father Belmonte said.
While FIRST robotics core values are discovery, innovation, impact, inclusion, teamwork and fun, the Diocese team created C.H.R.I.S.T. Gifts – Catholic Habits and Responses in School and Teams. These gifts are truth, beauty, goodness, humility, fortitude, prudence and affability.
"This is not as an add-on, but it enhances existing FIRST concepts to fit them into the Diocesan program," Father Belmonte added. "We have aligned this program with the Florida Catholic Conference, creating a unique opportunity to teach children and teachers about Catholic virtues in education. Students will learn about these virtues both intellectually and in practice."
Jennifer Falestiny, Diocesan Curriculum Specialist, who helped to facilitate the partnership between the Diocese and FIRST, said five pilot schools (which already have strong STREAM programs) will begin integrating the FIRST program for the final quarter of the 2021 Academic Year. The balance of all schools and teachers will be introduced to the project in June for implementation in the fall.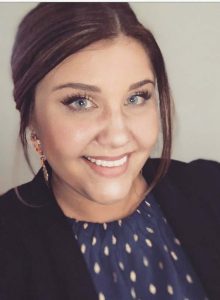 "This will be integrated in varying capacities into all schools by the fall, with full implementation within five years," Falestiny said. "The FIRST program teaches students a new way of thinking that will be foundational when determining how to express their ideas. Students will develop their agility, knowledge and experience in the use of different technologies, preparing them for the future. This cultivates a group of innovative thinkers and problem solvers. This is a new way to learn in the context of Faith."
In the classroom, students will be introduced to age-appropriate program kits which are the tools to teach the curriculum. These kits use LEGO products, such as Duplo blocks for the youngest students, and more traditional blocks for older students. Each progressive kit increases with difficulty and broadens the concepts learned in earlier years. By middle and high school levels, schools will be building competition robots.
The FIRST program is designed to be plugged into a school at any grade, Falestiny said. This means new participants, either in the first year of the initiative or new to Diocesan schools, will already have the foundational concepts that are appropriate for their grade level. "Once entered, they will catapult because they will have added enrichment and enhanced equipment, tools and activities."
While robots are a major part of the FIRST program, it is just a tool that expands upon the idea of project-based learning and cognitive thought processes, helping to develop skills such as leadership, communication, complex problem solving, teamwork and creativity. All of this with an added dimension of Faith.
In the coming months, more information will be shared about the partnership between the Diocese of Venice Catholic Schools and FIRST.