Bishop celebrates Mass for students in Bradenton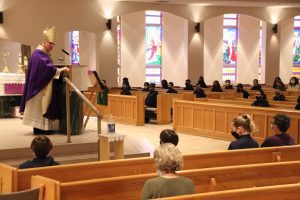 Bishop Frank J. Dewane celebrated Mass for students at St. Joseph Catholic School in Bradenton on Dec. 17, 2020. The fifth through eighth graders were present in the Church, while the younger students, and students who a learning virtually, participated via a livestream to ensure social distancing was maintained. Afterwards, the Bishop spoke to the eighth graders.
"A Seminarian Story" fourth installment available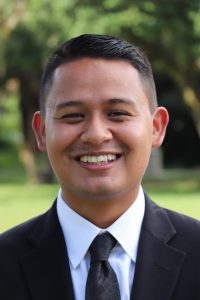 The Diocese of Venice in Florida Office of Vocations launched a video series titled, "A Seminarian Story," to celebrate the 16 Seminarians currently in formation. The first four videos have been released and more will follow approximately every few weeks. The most recent video is about Seminarian Juan Contreras who is doing formation at St. Vincent de Paul Regional Seminary in Boynton Beach. Developed with the assistance of the Diocese Communications Department, the goal of the series is to inspire others to follow in the path to the priesthood or religious life, as well as encourage the faithful to continue to support the seminarians as they continue their formation process at different seminaries. "A Seminarian Story" featuring Juan Contreras can be found at https://vimeo.com/456677189.
Last Bishop radio show of 2020 available
The December edition of the "Witnessing Faith with Bishop Dewane," his monthly radio program on Relevant Radio, will be available to listen on at 8:30 a.m., Dec, 26. The show focuses upon reflections on the incredible year that was 2020 while at the same time looking forward to what is coming next in the Diocese of Venice in 2021. The December program is available at https://dioceseofvenice.org/our-bishop/relevant-radio-podcasts. You can also find links to previous broadcasts at the same location.
Students participate in "Hour of Code'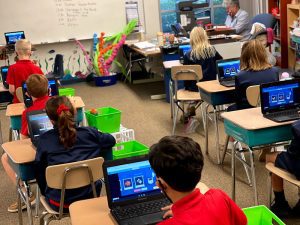 The week of Dec. 7-13, 2020, the students at St. Martha Catholic School participated in the "Hour of Code," a national effort to make computer science fun and takes place annually during Computer Science Education Week. It started as a one-hour introduction to computer science, designed to demystify "code," to show that anybody can learn the basics, and to broaden participation in the field of computer science. It has since become a worldwide effort to celebrate computer science, starting with one-hour coding activities but expanding to all sorts of community efforts. Participation in the "Hour of Code" is just one of many aspects of STREAM (science, technology, religion, engineering, arts, mathematics), which is part of the comprehensive education available in all Diocese of Venice Catholic schools.
Annual Mass for Catholic Haitian Community Jan. 1
The annual Mass celebrating the 217th anniversary of the independence of Haiti will take place at 2 p.m., Jan. 1, 2021, the Solemnity of Holy Mary, Mother of God, at St. Leo the Great Parish, 28290 Beaumont Road, Bonita Springs. The Main Celebrant is Bishop Frank J. Dewane. There is ample seating available at the Parish with social distancing and masks required. A drive-thru dinner will follow in lieu of a reception. For more information, please contact Father Fritz Ligondé at 239-210-1018.
Televised Christmas Day Mass for the Homebound
The televised Christmas Day Mass for the Homebound, with Celebrant Bishop Frank J. Dewane, will air for a full hour on Christmas Day. For viewers in the northern portions of the Diocese (DeSoto, Hardee, Highlands, Manatee, and Sarasota counties), the Mass will air at 9:30 a.m. on the CW Network. In the southern portions of the Diocese (Charlotte, Collier, Glades, Hendry, Lee counties), the Mass will air at 8 a.m. on WFTX-TV (FOX-4). You will also be able to find the Christmas Day Mass on the Diocese of Venice website at www.dioceseofvenice.org/tvmass. Please check your cable provider for channel listings. Leaflet missals are available upon request by calling Gail Ardy at 941-486-4714 or by writing: TV Mass, Diocese of Venice, 1000 Pinebrook Road, Venice, FL 34285. For more information email ardy@dioceseofvenice.org.
Catholic Charities Christmas Appeal
The annual Catholic Charities Christmas Appeal is happening now through January. A donation to the 19th Annual Catholic Charities Christmas Appeal will give those struggling the means to move beyond their battles and strengthen our communities during these times of high unemployment and despair. During this season of sharing, please consider a contribution to Catholic Charities so we can continue to provide help, create hope, and serve all. Thank you for your giving spirit! To donate, please visit www.catholiccharitiesdov.org or mail a donation to Catholic Charities, Diocese of Venice, Inc., 5824 Bee Ridge Road PMB 409, Sarasota, FL 34233-5065.
Year of Saint Joseph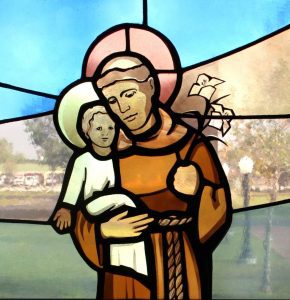 On the Solemnity of St. Joseph, March 19, Bishop Frank J. Dewane, in the context of the Coronavirus, consecrated the Diocese of Venice to the care and protection of St. Joseph. The Bishop announced a "Year of St. Joseph" beginning March 19, 2020. In light of Pope Francis recently dedicating a "Year of St. Joseph," the Diocesan celebration will continue through Dec. 8, 2021. St. Joseph, often referred to as the Protector, can be our protector during this time of the pandemic. To pray a Novena to St. Joseph please visit the Year of St. Joseph webpage at https://dioceseofvenice.org/a-year-of-st-joseph/.
Dispensation
As Bishop Frank J. Dewane continues to listen to public health data and hear from Priests and Parishioners about the experiences at Diocesan Parishes, the dispensation given to attend Sunday Mass has been extended into 2021. At the same time, Bishop Dewane invites the Catholic Faithful who are able, to return to their Parish for the celebration of the Holy Eucharist. Please check the Diocese of Venice website for any updates.