Hispanic Faith Formation Program begins latest sessions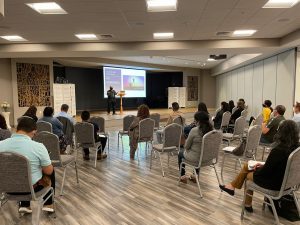 The Diocesan Hispanic Ministries Formation Program has returned with classes starting in January 2022 at several Parishes. The topic of study for these sessions is "The Christian Virtues" and a total of seven classes will be held weekly through Lent. Those who register and attend 80% of the classes will receive a Diocesan Certification.
Memorial Mass held for former Pastor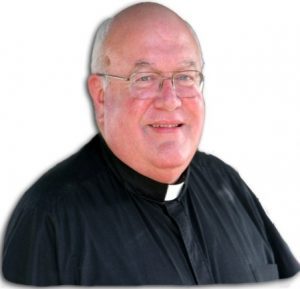 A Memorial Mass was celebrated Jan. 27, 2022, for Father Dennis Cooney, longtime Pastor of St. Raphael Parish in Lehigh Acres, who died April 13, 2020. The death occurred during the early phase of the global pandemic and while a Funeral Mass was celebrated it was limited by the Parish to just 10 people at the time. Bishop Frank J. Dewane celebrated the Memorial Mass and spoke of Father Cooney's spirited work in support of life from conception to natural death.  Father Casey Jones, Pastor of St. Elizabeth Seton Parish in Naples, delivered the homily.
Pray for Public Officials
Please pray for those public officials who serve within the Diocese of Venice, particularly during the remainder of the Florida Legislative Session scheduled to end on March 11. For a complete list of public officials and the days of the month we are asked to pray for them, please visit https://dioceseofvenice.org/offices/offices-departments/respect-life/.
Spring 40 Days for Life in Sarasota and Fort Myers

Join other Christians from Ash Wednesday, March 2, 2022, through April 10, for the Spring/Lenten 40 Days for Life peaceful prayer campaign. This campaign encompasses 40 days of prayer and fasting for an end to abortion. Stand and peacefully pray during vigils in the public right-of-way outside Planned Parenthood in Fort Myers or Sarasota. Contact your Parish Coordinator for specific information about your Parish's commitment days. For the 40 Days for Life flier and additional information, please visit www.40daysforlife.com/sarasota or www.40daysforlife.com/fortmyers.
Memorial Service held for longtime benefactor of Catholic Education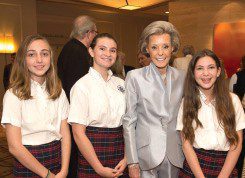 A Memorial Mass was celebrated Feb. 1, 2022, for Leslie S. "Mitzi" Magin, a longtime supporter of the Catholic Church and particularly for Catholic Education in Collier County who died July 13, 2020. The Mass was held at St. Ann Parish in Naples, and Bishop Frank J. Dewane was the main celebrant. Magin was active in numerous charities, including St. Ann Parish, St. Ann Catholic School Foundation, St. John Neumann Catholic High School, all in Naples, as well as the Institute for Catholic Studies and Formation (then known as the Rice School) in Port Charlotte. She was also a longtime member of the Advisory Board for the Emerald Ball, which benefits Catholic Charities of Collier County.
Men's & Women's Conference in one month
Mark your calendars for Saturday, March 5, 2022, when the Diocese of Venice will be combining the annual Men's and Women's Conferences into a single conference to take place at the Charlotte Harbor Event Center, 75 Taylor Street, Punta Gorda. The conference will host speakers Trent Horn, Matthew Leonard, Emily Wilson and Dr. Michael Dauphinais. The day will focus on the universal call to holiness and the role of the laity in building up the body of Christ, with a special focus on biblical answers to current challenges. Adoration of the Blessed Sacrament and Confession will be available all day. Bishop Frank J. Dewane will conclude the day by celebrating the Holy Sacrifice of the Mass. Doors open at 8 a.m. with the day beginning at 9:00 a.m. and concluding with the closing Mass at 4 p.m. Please visit https://dioceseofvenice.regfox.com/2022-menswomens-conference for registration.