Children's Festival draws 118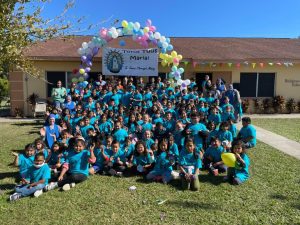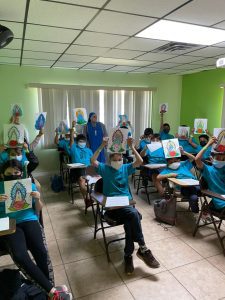 The St. Michael Parish 2022 Children's Festival was celebrated with 118 children from kindergarten to fifth grade. The children played games, ate ice cream, learned about our Mother Mary and loving Jesus through Mary, had the opportunity for the Sacrament of Reconciliation, attended Mass, and prayed the rosary with a procession.
Electric lesson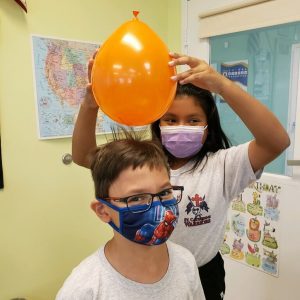 Third grade students at St. Catherine Catholic School in Sebring explored different forms of energy during a lesson on Jan. 13, 2022. One of the more joyful parts of the experiments was learning about static electricity when they used a few balloons to cause some hair to stand on end.
Students thank officers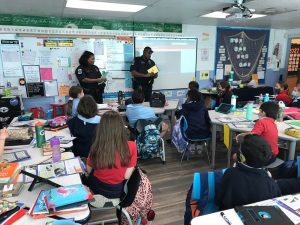 It was in December 2021 when a group of St. Francis Xavier Catholic School students received assistance crossing a busy intersection with the aid of the Fort Myers Police Department in their patrol cars and using their lights and sirens to the delight of the children. As a way of thanks, the fourth graders invited members of the Fort Myers Police Department to personally thank them for their support and service in celebration of Law Enforcement Appreciation Day on Jan. 7, 2022.