St. Michael Parish in Wauchula has been busy! For two weeks in mid-June, the Parish held day camps for children and evening missions for the adults all while hosting 28 men and women who are discerning a vocation to a religious life.
Daily, between June 13 and June 24, 2022, more than 100 children arrived at the Parish to take part in a camp which included Mass, prayer, and lots of fun indoor and outdoor activities. The evenings were for the parents who came to hear talks and take part in Mass as part of the "Holy Mission – Save Your Soul." The response from the children and adults was overwhelmingly positive.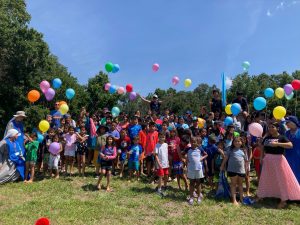 Present to assist were 13 novice sisters, who are discerning a vocation for the Servants of the Lord and the Virgin of Matará, and 15 seminarians who are discerning for the Incarnate Word religious order in Washington, D.C. They were joined by the four women religious and the priests of the Parish.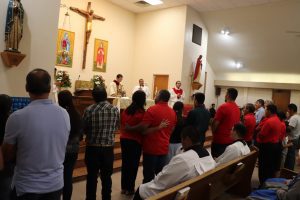 The busy two weeks culminated on June 24, the Solemnity of the Sacred Heart of Jesus, which is celebrated annually on the Friday after Corpus Christi Sunday. The closing evening Mass included prayers to the Sacred Heart of Jesus and even a renewal of wedding vows for many couples.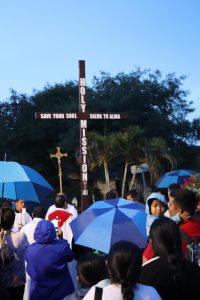 A Sacred Heart Procession was held with a statue of the Sacred Heart of Jesus led in the rain around the Parish property as the faithful sang and prayed. The procession concluded in front of a new cross which was erected to commemorate the Holy Mission. The priests present led everyone in prayer and blessed the cross. All then took part in a farewell reception in the Parish Hall to thank the novice sisters and seminarians for being present at St. Michael Parish, and also to pray for them as they continue their discernment into a religious life.