By Colleen Curlett – Principal of Incarnation Catholic School in Sarasota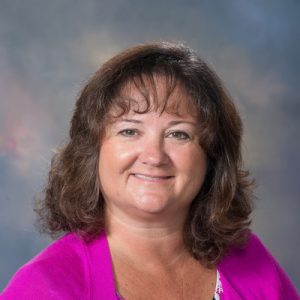 Sarasota's lively history radiates pride, love, and joy thanks in part to awe-inspiring attractions such as the Ringling Museum and College of Art and Design, the Van Wezel Performing Arts Hall and Sailor Circus Academy. These creative havens have paved a community of collaboration, as does Incarnation Catholic School (ICS), a lesser known but much celebrated entity. ICS is small in stature but not in accomplishments, recognition and inspiration. In fact, Sarasota's SRQ magazine voted Incarnation Catholic School the Best Private School in 2018.
Incarnation has retained a rich, caring history from the day it opened its doors in 1961.  Much has changed in nearly 60 years, and ICS has made great leaps forward thanks to the many faculty, alumni, parents, grandparents and volunteers who for decades have invested enormous sums of time, talent and resources into the school and parish community.
Former parents and students continue to forge their legacy across the county. Danny Strzempka, a father of an involved ICS family, is celebrated as the creator of the prosthetic tail for Winter, an injured dolphin. The best-selling book, "Dolphin Tale," and its award-winning feature film that recall Winter's miraculous recovery has inspired millions to use their God-given talent to benefit all of His creatures. Strzempka, who has a prosthetic himself, often returns to Incarnation as a motivational speaker to address faith, charity and ingenuity.
I attribute the success of Incarnation Catholic school to our stellar staff and faculty and their collaboration with our students, parents, and community. As an aspiring STREAM (Science, Technology, Religion, Engineering, Arts, and Mathematics) school, we have seamlessly integrated technology within our traditional curriculum and our Catholic faith. Many creative activities are an off-shoot of our STREAM initiatives. Our middle school students pushed their technological and artistic talents to new heights when they hosted a dinner theater extravaganza that enticed guests to solve a family-friendly mystery with a variety of hands-on forensics labs.
The love shared among our ICS family members also extends throughout Sarasota county. Our quarterly service project, "Keeping Sarasota Beautiful," helps us bond with the community as we work together to clean our adopted roads.
ICS students can choose from a variety of extracurricular clubs and activities. The Incarnation Cheer team won the division title during the 2018-2019 All Out competition in Orlando. Middle school students have the options to take digital photography and guitar lessons offered by Florida Virtual School.
The Pre K-3 class is in its first year and is already a huge success. We are blessed to have these young, bright children join our ever-expanding family. Each and every addition to the ICS community offers another, unique perspective that inspires us to enhance our knowledge, embrace our faith, and empower our community to teach, love, and lead our disciples of the 21st Century.
Learn more about how you and your child can strengthen our foundation of faith at  https://incarnationschool.edu/.
You can reach Principal Colleen Curlett at ccurlett@incarnationschool.edu.