By Nicole Loseto, St. Catherine Catholic School, Sebring
St. Catherine Catholic School in Sebring has enjoyed an AMAZING start to the new year. We worked tirelessly preparing the school for the upcoming year by continuing to improve both the facility and academic programs. Many students participated in a fun and interactive Vacation Bible School that explored our Catholic Faith through art, sports, music and literature. We also offered the first STREAM (Science, Technology, Religion, Education, Arts, Mathematics) camp which provided many hands-on activities for students to explore and research science and math concepts.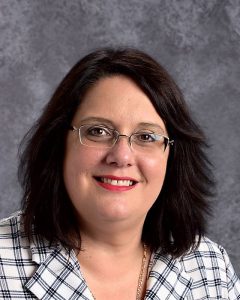 Kick-off for the new school year was a Welcome Back BBQ. Guests were delighted by the new improvements we made to the main school building and the promise of a challenging and rewarding year ahead. The students were also excited to meet their teachers and looked forward to joining newly established clubs such as the Rosary Club, the National Junior Honor Society, and Student Council, which launched a fundraiser for the Leukemia and Lymphoma Society called Pennies for Patients. We are so grateful for all the support received from our families and community to make it a great success.
The eighth graders were recently surprised with a Senior Sunrise Breakfast to begin their graduation year. It is an exciting year for them as this is the first graduating class from St. Catherine's since the school's inception in 2008, the first Catholic School located in the Eastern Deanery. Several of these students have been with the school since it opened when they were in preschool. This is also the first year of the VPK program.
For our efforts, the school was rewarded with the Gold Seal Accreditation as a Gold Seal Quality Care program. This Seal is awarded when a preschool demonstrates a high level of educational professionalism and commitment to quality standards and excellence. This year also saw the introduction of academic coaches who meet regularly with students for extra help with their coursework. The guidance and mentorship the coaches provide builds our students' confidence and self-esteem.
The Fall Season was dedicated to the people who serve our country. In September, we conducted a Constitution Day where the children had a chance to meet a Constitutional Scholar. In October, we held a Red Mass to honor judges, lawyers, law school professor, and other members of the legal profession. On Veterans Day, we paid tribute to those who served in all branches of the military. Our students were honored and delighted to meet such amazing individuals who are role models in their community. Celebrating their service and sacrifice helps our young men and women aspire to greatness and a life of service.
In this 35th Anniversary year of the Diocese of Venice, we have been actively teaching about the history of the Diocese and the concept of how to be "A Disciple of Christ," using resources provided by the Diocese of Venice. Everything we see, hear and do at St. Catherine shows our children how they can live as "A Disciple of Christ" and it is our mission to demonstrate how they can live in God's image and serve others.
Learn more about what makes St. Catherine Catholic School such a special and rewarding place to help your child grow in their faith as a Disciple of Christ at www.stcatheschool.org.
You may reach Principal Nicole Loseto at loseto@stcatheschool.org.