Bishop Frank J. Dewane and the Diocese of Venice Office of Catholic Education has announced the naming of new principals at St. Martha Catholic School in Sarasota and Donahue Catholic Academy of Ave Maria Parish in Ave Maria.
Mari Jo Hanson has been named as the new principal of St. Martha, while Dr. Marc Snyder assumed the same position at Donahue Academy, both effective July 1, 2023. Hanson and Snyder had been serving as assistant principals prior to their appointments.
"We are fortunate to have two new principals of such high caliber join us in our Catholic school mission in the Diocese of Venice," said Father John Belmonte, SJ, Diocesan Superintendent of Catholic Education. "Both Dr. Synder and Mrs. Hanson come to us with deep faith, extensive educational experiences and considerable administrative skills. Their previous service as assistant principals at their respective schools will help make the transition to new leadership seamless."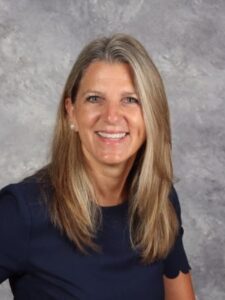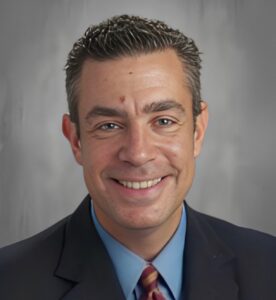 A national search was conducted for these key positions and applications were received from around the state and across the country. Father Belmonte explained how fortunate the Diocese is to have two candidates with exceptional leadership, exemplary educational experience and strong Catholic values and vision already here. "We were delighted to find that, after a nationwide search, the perfect candidates were already within our Catholic school system."

Hanson's distinguished career includes more than 11 years of experience as a principal or assistant principal in both public and Catholic school settings. She served as the principal of St. Clement School in Chicago, Illinois where she led the school to its first National Blue-Ribbon School award in the school's 100-year history. She is an award-winning teacher with experience in middle school math, science, and language arts. Hanson holds a B.S. in Finance and a Master of Education in Teaching and Learning from DePaul University, and has completed doctoral level coursework in educational policy, organization and leadership at the University of Illinois, Champaign-Urbana.
"St. Martha's has such a proud tradition providing the highest quality in Catholic education in Sarasota. I look forward to this exciting opportunity," said Hanson.
Snyder spent his early career teaching middle and high school science and became one of the founding faculty members of Donahue, where he taught and was Assistant Head of School from 2007 to 2013. "I loved that Donahue was a Catholic, classical school. You don't find that combination very often."

Snyder went on to become the founding Upper School Principal of Aquinas American School in Madrid, Spain. He returned to the United States in 2015 to accept a role as founding Headmaster of True North Classical Academy in Miami, where he helped grow the school from 180 students to more than 1,700. He returned to Donahue in 2021 as assistant principal. Snyder has several degrees including a B.S. in Biology from Florida Atlantic University, a B.S. of Philosophy from the Pontifical Lateran University in Rome, a master's degree in K-12 Educational Leadership, and a Doctorate in Higher Educational Leadership from Nova Southeastern University. He is currently pursuing a second Master's in Character Education from the University of Birmingham's Jubilee Centre for Character and Virtues in London, England.
"Living and working in Ave is very much a vocational calling for me and my family," Snyder said. "I really want Donahue to be the beacon that other Catholic, classical schools turn to as the model."
About St. Martha
St. Martha School, established in 1950, was the first school to offer a Catholic school education in Sarasota. St. Martha Catholic School is one of the Catholic schools of the Diocese of Venice, and is under the direction of Father George Suszko, SAC, Pastor of St. Martha Parish. For more information about St. Martha Catholic School, please visit http://www.stmarthaschool.net/.
About the Donahue Academy
Founded in 2007 as an independent private school in Ave Maria, Donahue Academy is a Pre-K-12 classical, Catholic school and is under the direction of Father David Vidal, Pastor of Ave Maria Parish. The school has been part of Diocese of Venice since 2017. For more information about Donahue Academy, please visit http://www.donahueacademy.org/.