Ordination to the Transitional Diaconate Aug. 29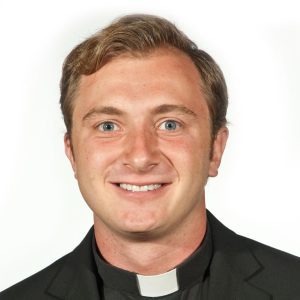 Diocese of Venice Seminarian Alex Pince will be ordained to the Transitional Diaconate by Bishop Frank J. Dewane on Aug. 29, 2020, at Epiphany Cathedral, 350 Tampa Ave. W., Venice. The Transitional Diaconate Ordination Mass will begin at 11 a.m., with a reception to follow. All are invited to attend.   
Diocesan Prayer Campaign begins Aug. 15
A Diocese of Venice Fall Prayer Campaign for Peace and Conversion in our country begins on Aug. 15, 2020 (the Solemnity of the Assumption of the Blessed Virgin Mary) and includes a 54-day Rosary Novena. These daily prayers and devotions are designed to help each of us truly encounter Christ and be transformed by His love. This transformation is that of true holiness. Each one of us is called to continuously offer ourselves to God, growing in holiness day by day. To learn more, please visit www.dioceseofvenice.org/prayer.
Voter Guides available
Please be advised that the Florida Conference of Catholic Bishops Candidate Questionnaire is available at www.flaccb.org/cqp. Candidate responses are posted on the website and appear in two formats: 1) lists of all candidates on the primary and general election ballots; and 2) primary election candidates in table format by Diocese. If you have any questions, please contact Jeanne Berdeaux at Berdeaux@dioceseofvenice.org or 941-374-1068.
Religious sisters renew vows
Congratulations to Salesian Sisters of St. John Bosco Katie Flanagan (Immaculata La Salle Catholic High School, Miami), April Cabaccang (St. John Neumann Catholic High School, Naples), April Hoffman (St. John Neumann) and  Maria Fe Tansioco (Immaculata La Salle) on the renewal of their vows on Aug. 4, 2020 at Our Lady of the Angels Chapel of St. John Neumann Catholic High School in Naples. Father Bob Kantor, Pastor of St. Agnes Parish in Naples presided over the renewal of vows. The ceremony was witnessed by members of the student government. The temporary professed sisters usually renew their vows in Haledon, N.J., at their Mother House, but because of pandemic travel restrictions, the Salesian Sisters who minister in Florida renewed their vows in Our Lady of the Angels Chapel at Neumann.
1,800 books devoured in summer reading program
Congratulations to St. Joseph Catholic School summer readers who participated in the Patterson Summer Reading Challenge! These students read more than 1,800 books, completed Accelerated Reader goals, shared books weekly via Zoom, and completed book activities. Because of our new start date, our readers still have until Aug. 14, 2020, to achieve their High Points goals, and some are very close! Great work! Each student earned a wristband for completing books and achieving goals.
New windows being installed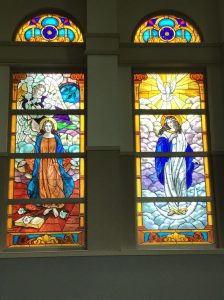 The installation of stained-glass windows at Our Lady of the Angels Parish in Lakewood Ranch is making excellent progress. The newly constructed Church was dedicated in 2019 but the stained-glass windows were not ready at the time. Since mid-June 2020, the new windows are being installed and adding greater beauty to the interior of the worship space.
Sarasota priest joins reading campaign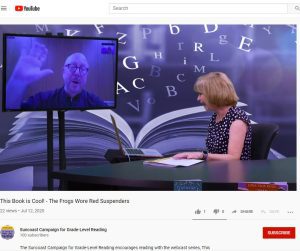 Pallottine Father Patrick Wilson, Parochial Vicar of St. Martha Parish in Sarasota recently took part in a webcast series of the Suncoast Campaign for Grade-Level Reading "This Book is Cool!" hosted by Director Beth Duda. The featured book on the July 12, 2020 episode, was "The Frogs Wore Red Suspenders" written by Jack Prelutsky and illustrated by Petra Mathers. The project is generously funded by The Patterson Foundation, is designed to encourage children, PreK- Gr. 3, to read, and includes a selected book, a special guest, new vocabulary words for the Word Bank, and a suggested activity that goes with the book.
Bradenton food pantry benefits from postal drive
The National Association of Letter Carriers headed up an employee food drive at all five post offices in Bradenton all to benefit the St. Joseph Parish Food Pantry, the largest such pantry in Manatee County.  The postal carriers.  collected food throughout the month of July 2020 and brought it, along with a monetary check in the amount of $1,000, to the food pantry on July 29, 2020.  This action took the place of a national food drive which was cancelled, impacting food banks through the country. Thank you, Bradenton letter carriers, for your generosity.