Bradenton students do well in Knights soccer challenge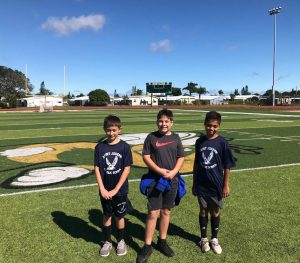 Three St. Joseph Catholic School students in Bradenton won awards at the Knights of Columbus State Soccer Challenge on Nov. 6, 2021 in Melbourne, Florida. Connor and Karol placed 2nd in the state in their age division, and Cooper placed 3rd in the state! Congratulations!
Student wins top junior horsemanship title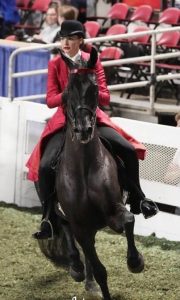 Alexa Dahl, a junior at St. John Neumann Catholic High School in Naples, won the 2021 World Championship for American Saddlebred in the 17 and under Three Gated Country Pleasure Division which she won with her mount CH Undulata's Satchmo on Aug. 27, 2021 at the Kentucky State Fair in Louisville, Kentucky. The Fair is host to the World Championships and the team made two top notch performances in to claim the title of Junior Exhibitor Country Pleasure 14-17 World's Champion and World's Champion of Champions! This team captured numerous other wins earlier in the year and is sure to continue their show ring success.
Students mourn classmate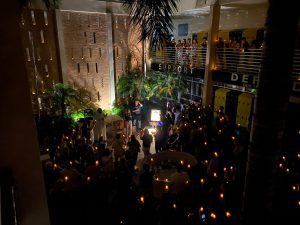 Bishop Verot Catholic High School students, faculty, and family gathered Nov. 3, 2021, in the Senior Courtyard for a candlelight prayer vigil to remember senior Juan Roa, who died unexpectedly. The vigil included students sharing stories of Juan and the impact he had on so many lives. On All Soul's Day, Nov. 2, the entire student body, along with members of the Roa family, took part in a Mass in his memory.
Three-year-olds dig for dinosaurs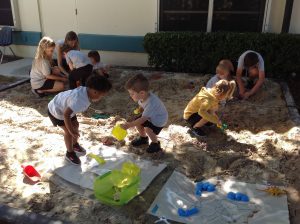 The pre-kindergarten-3 students at St. Martha Catholic School in Sarasota played Jr. Paleontologists on Nov. 3, 2021 during a dino dig. A packed sand pit was created for the children to dig through in their own grip section as they happily searched out the "dino bones" and then tried to figure out how to put them together to assemble a "full-sized" dinosaur. Afterwards the whole group took a well deserved nap.
Volunteers at local soup kitchen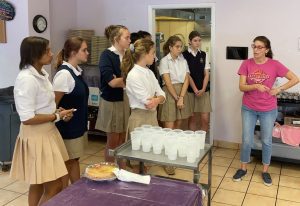 Junior girls at the Donahue Academy of Ave Maria Catholic School took part in a Nov. 5, 2021, service day volunteering at the Casa Maria Soup Kitchen at Guadalupe Social Services of Catholic Charities in Immokalee. The students set up the dining room tables, served the food and washed the dishes, learning valuable lessons about giving back and seeing first-hand the need of the poor in the community, some 10 miles for their home.
School hosts Fall Festival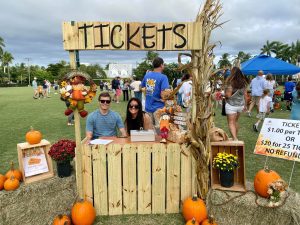 St. Ann Catholic School in Naples hosted a Fall Festival on Nov. 6, 2021, put on by the school PTA. Beautiful weather brightened everyone's day there were lots of fun activities and good food too.
Department of Education holds marketing and development workshop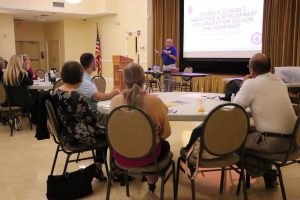 The Diocese of Venice Department of Education hosted a Catholic Schools Marketing & development Collaboration Event and Workshop Nov. 8, 2021, at Epiphany Cathedral Catholic School in Venice. Some 30 school representatives took part in the day which included sharing best practices, learning new strategies and brainstorming on how to continue to work together. The workshop was presented by John Carkeet, Department of Education Marketing Coordinator. Father John Belmonte, SJ, Diocesan Superintendent of Catholic Education was also present and encouraged that continuing to build the Catholic culture at their respective schools must be a large part of any marketing and development plan.